Clarinet Lessons are offered at Wind of Change Academy at our 2 locations. Please, stop by for a tour at 14180 Beach Blvd, 32250 or at 9810 Baymeadows, 32256.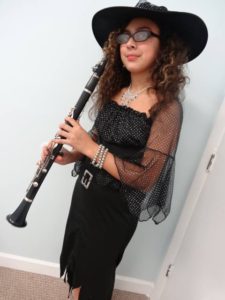 Also you can ask all questions or schedule initial lesson to try by calling us:
(904) 477 1552  or e-mail us through Contact Page
We offer 15 min FREE initial lesson to try
If your child is in a Band and needs help with their clarinet practice – private clarinet lessons is a good idea. Also another important thing that lessons will help with is mastering your scales. We assist our students in preparation for all state.
Our clarinet teachers will make sure to work on particular songs that the student needs help with.
If you like to get more information about our music school, please, visit our Music School page.