Wind of Change Academy  has currently availble Piano Teacher Job Openings  Jacksonville FL area. We are looking for a professional to teach private lessons at our locations at 14180 Beach BLVD #10 Jacksonville, FL 32250 or at 9810 Baymeadows Rd #10 Jacksonville, FL 32256.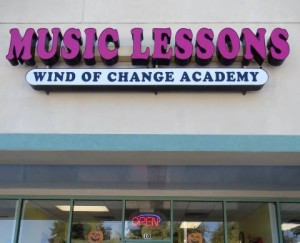 Piano Teacher Job Openings Description:
This position starts as a part time, but has potential to turn into full time contract work with great opportunity to grow your schedule up to 35-40 hours a week. We offer competitive compensation, great work environment, stable students schedule.
Our Piano Teacher position is great for candidates who would like to have teaching as their long time career and is looking for a music school that provides full schedule as well as part time job. Our teachers can decide how many days per week they like to work.
Ability to teach variety of instruments is a plus.
Please, list all instruments that you are qualified to teach as well as the following:
exact availability
education
experience
teacher's credo
how many hours per week are you looking to have as a schedule final goal
why would like to work with a music studio
Furthermore candidate must have:
proficiency in chosen instrument
knowing and understanding basic rules of pedagogy and children psychology
positive attitude, friendliness
great organizational skills
responsible personality,  punctuality
attention to details, thoroughness
good work ethic
excellent people skills, clear and assertive way of speaking
Ability to work independently
Have reliable transportation
Attention! We work with children – so clean background  is a must. Very extensive background check will be performed on all candidates.
Please, reply with Resume or let us know if you have any further questions: (904) 477 1552. If you are interested to work with our company, but teach other instruments, don't hesitate to check in with us to see what other positions we offer at the moment.
Apply by sending your Resume to wocjax@gmail.com
Question about our Piano Teacher Job Openings Jacksonville FL area? Contact Us