Violin Lessons Jacksonville FL
Violin Lessons Jacksonville FL program is provided by Music School Wind of Change Academy. Our 2 storefronts are located at 14180 Beach Blvd, 32250 (very close to San Pablo) and 10365 Hood  Rd, 32257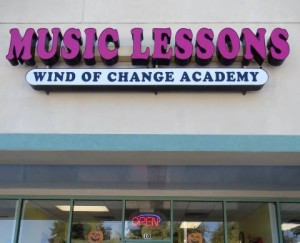 click to schedule initial violin lesson       
                       You can start violin lessons at age 3 & up. But not every child is ready that early. Please, have a try-out lesson first. Variety of development tests will be performed.  After the try-out you will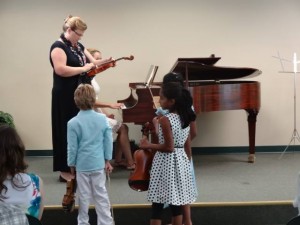 find out whether your child is ready or not.
Most coming age when kids are ready to start playing violin is 5.
Violin Lessons Jacksonville FL program is all private one-on-one instructions.
Lessons are 30 minutes, 45 minutes or 60 minutes long.
We have special programs to prepare students for Lavilla Middle School, Douglas Anderson  High School or to participate in variety of National competitions.
WOC  Academy has FREE Recitals once a year
We do NOT have registration fee or contract – you can go month to month (will have the same day/time every week) or lesson to lesson. With this option you will possibly have different day/time and can take lessons every other week or as often as you like.
Our violin lessons are offered for children and adults. We have several violin instructors on staff, so you can get few try-outs to get a violin teacher that you really like.
 If you are interested in buying or renting a violin of different sizes we recommend a local violin store: The Violin Shop. The owner, Miguel makes violins himself. Also they can help you with tuning or repairing any violin or viola. His shop has been around for many years and has been offering great services to Jacksonville violin community! 

                                                                                                                 Violin Lessons Jacksonville FL