Ages 3&Up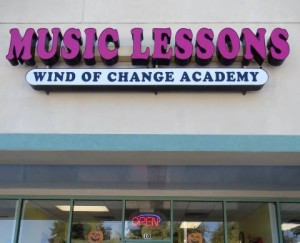 We offer piano lessons for kids of ages 3&up. At our school we are using special methods to teach children to play piano when the students are very young. We start teaching piano at age 3. Any school's reputation depends on the teachers and their educational and personal standards. That's why we  only hire best professionals. All our teachers have nice, warm yet organized and detailed oriented personalities.
At our music school we make sure we get great results and also create our music lessons the way where all students have fun!
Have questions or would like to schedule a try-out? Call (904) 477 1552 or e-mail: wocjax@gmail.com
No Piano? No Problem! We offer keyboard rental to take home (61 keys, piano size keys) for $1 a day!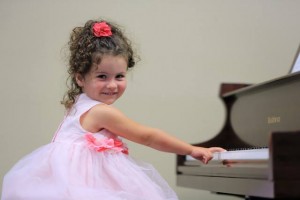 How to start our Piano Lessons for Kids:
1. Schedule Try-out. This is NOT an audition! It is simply introductory lesson to see if your child likes the teacher, if you like our school and etc.  We have an option of 15 min for $12.50 or 30 min for $25 for you. WOC has multiple instructors to choose from. You can have as many try-outs as you like with different teachers until you find your perfect match.
2. If you like everything, you are ready to start your lessons. We don't believe in contracts or registration fees. We will recommend what books to get for your lessons. We also have them at our studio for purchase for your convenience. We will help you to get your piano or you can rent it from us for $1 a day and take it home. Please, read this article from our blog on how to choose the piano or keyboard that is right for you and your family.
We have Free Recital once a year and Holiday Concert in December.
$120 a month – get 30 min every week.  Our piano lessons for kids are private one on one instructions.
No Contract -No Registration Fee!
If you have any further questions on how to start piano lessons for kids or would like to schedule your try-out you can call us at (904) 477 1552. You are also welcome to stop by our location for a tour. We have 2 locations:
14180 Beach Blvd, Jacksonville, FL 32250. We are open to a tour Mon-Fri 1pm-8pm and Sat. 8am-5pm (please, note that those are a tour hours, but on some days we are open earlier for the lessons).
9810 Baymeadows Rd, Jacksonville, FL, 32250. At this location We are open to a tour Mon-Fri 3pm-9pm (please, note that those are a tour hours, but on some days we are open earlier for the lessons).
More information about our Music School or to read Customer Reviews go to this link: Google Wind of Change Academy
Suggested length and amount of Lessons According to the Age of Student:
3 – 5 years old: twice a week, 30 min long lessons for the first 4 months, after that once a week 30 min long.
6-12 years old: twice a week, 30 min long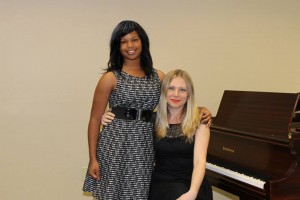 for the first month, after that 30min or 45 min once a week
13 and older: once a week 30 min long first month, after that 45 min or 60 min  lessons once a week or 30 min twice a week.
How to know if this teacher is right for you?
 It is usually very difficult to decide which are the best piano lessons when you are searching for it on-line. It is important to find the perfect match between teacher's and student's personality. That's why we offer our students to try different piano teachers until they find the one they really like. Whenever you need a beginner piano lessons or advanced instruction we will be able to give you a great teacher to achieve your educational goal.
Just to summaries what we would offer for you:
We have NO registration fee and NO contract
We have many Piano Teachers  (so you can keep trying until you find the one you like). All of them have great education an experience as well as warm and friendly personality.
We offer make up classes for missed lessons with 24 hour notice and make up never expires!
We have family, multiple classes and military discounts
We have keyboards for rent $1 a day and piano lesson books for sale at our studio
We have FREE Recitals once a year
We offer jazz, pop, country, christian piano lessons for kids as well as classical
We offer basic piano lessons and advanced training
On-line piano lessons vs. lessons in person:
Sometimes you are thinking about getting on-line piano lessons or getting piano teaching software rather than going to a music school, because you can't find convenient time to have a lesson, too busy at work and etc. You are trying to teach yourself piano what in most cases are unsuccessful and brings disappointment instead of joy.  At Wind of Change Academy we offer morning, afternoon, late evening and weekend appointments to fit your busy schedule, our prices are very reasonable, we don't believe in registration fees and we have free recitals twice a year!
We hope this page about our piano lessons for kids answered most of your questions! If not feel free to call or e-mail us.