Violin for Beginners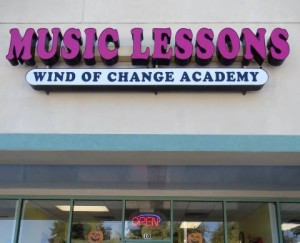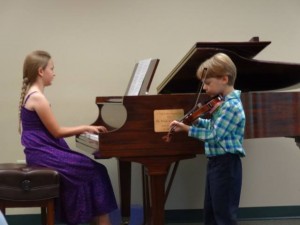 If you like to schedule a try-out lesson for violin for beginners class, please, call us at: (904) 477 1552 
We have 15 min for $12.50 or 30 min for $25
Violin for Beginners at Wind of Change Academy.  Come to learn violin at our Music School!
Regular price: $120 per month! – get 30 min every week (one-on-one violin lessons)
We teach classical and suzuki violin.
The earliest age to start violin lessons is 3, but not every child is ready so early. Only after try-out a teacher will be able to say if a student is ready to start!
We offer also semi-private violin for beginners classes.
For students ages 3-7 for better result we recommend to have violin lesson twice a week for 30 min for several first months to make sure that the student has lessons often enough to progress (young children tend to forget things very fast, so whole week without a lesson can be too long). Parents participation is very important. The student will need help to practice every day at home for about first 6 month, after that he/she will be able to practice on their own.
We also teach adult students. There is no age limit. For best results for adults we recommend to take lessons ones a week  for 45min or for 60min and then make sure to practice every day at home.
We recommend a Violin Shop to buy violin or rent violin of any size.
From our violin lessons form beginner you should expect:
-A clear understanding of the violin instrument.
 -Your choice of type of music played with the violin.
-Knowledge of how the instrument is correctly played.
-The correct posture needed to play violin.
-Discipline in learning from the Suzuki method.
-Individualized teaching method based on the students personality and development.
-Memorization techniques and ability to read the treble clef.
-Positive and energetic learning atmosphere.
More info About Music School                    Contact Us                       Other Music Lessons We Teach