Wind of Change Story from First Coast Magazine
How Music brought Yana Weaver to America from First Coast Magazine
Wind of Change is not only a company name, but a Russian saying meaning education, or music, bring good change. Yana Weaver, the owner of Wind of Change Academy, said that this saying helped motivate her through the years, and it is now something she passes down to her fellow teachers and students.
Yana was born near the industrial city of Tula, Russia, the hometown of world-renown author Leo Tolstoy. Yana said she doesn't remember a time she was not playing the piano. From the age of five, Yana learned how to play the piano and fell in love with the instrument. She remembers listening to composers Rachmaninoff and Tchaikovsky, and taking inspiration from their music.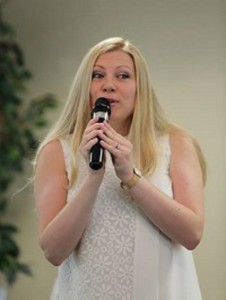 At the age of 19, Yana took on her first student while studying music in college. During her four-month stay in America as an exchange student, Yana started teaching a few students piano and felt like this was where she was meant to be.
She moved to Jacksonville, a year after moving to Ft. Lauderdale from Russia and gathered so many new students she had to hire her first teacher. Students then started asking about learning instruments other than piano, so she had to look for teachers of other instruments.
Now Wind of Change Academy has more than 20 teachers who teach students piano, voice, guitar, violin, drums and a number of other instruments.
Yana wants the students to look back at their time at Wind of Change and cherish those special memories.
---
If you like to ready another local article about us, please, follow this link: Florida News Line – Southside 
—————————————————————————————–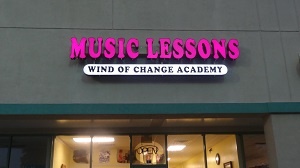 Wind of Change Academy was founded by Russian Pianist, Composer and piano teacher  Yana Weaver in 2008 in Jacksonville, FL. Yana Weaver was born near Tula, Russia (the place where Leo Tolstoy is from). She started playing piano when she was 5 years old. Ms. Yana attended the School of Arts in Russia for 9 years (1988-1997) and went on to graduate from prestigious College in Russia: Music Conservatory by Glinka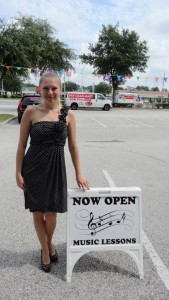 (1997-2001) with major in piano and music theory. Yana Weaver won several composition and piano awards during that time. In 2006 she graduated from Tula State Pedagogical University with distinction and in 2010 she got her advanced degree in Russian Philology.
In 2007 Yana immigrated to the USA and started her work as a piano teacher where she was providing private piano lessons at home. She performed as a pianist and accompanist through the years. Some of those performances were at The Bolles School, University Club, Cummer Musiem, Beth El Synagogue with cantor David Montefiore.
In 2008 Yana Weaver moved to North Florida where she founded Music School: Wind of Change Academy where she at first only offered piano private lessons, but now Wind of Change Academy offers largest variety of music lessons at 2 locations. 1st: 14180 Beach BLVD #10 Jacksonville, FL 32250 (opened in July 2013) and 2nd: 10365 Hood Rd #105 Jacksonville, FL 32257 (opened in April 2017).
Please, feel free to Contact Us for scheduling a try-out lesson or if you have any further questions. Follow the link to get more information about our Music School.
Wind of Change Academy is offering:
Piano, Voice, Guitar, Banjo, Violin, Drums, Clarinet, Flute, Saxophone and Trumpet Music  Lessons  in Ponte Vedra Beach, Atlantic Beach, Neptune Beach, Nocatee and the Jacksonville, Florida area!
Flexible Hours
College Trained Teachers
Discounts for Multiple Students
Month to Month Payments
NO Registration Fees
Free Recitals and Talent Shows twice a year
Instruments Rentals ($1 a day)
Students Ages 3 & Up
    schedule a try-out music lesson 
About our Music School              Music Lessons Variety                Music Lessons Prices